Three places I find my crafting inspiration are available to anyone! Of course, the key to using an inspiration to its fullest is to get OFF the internet and actually creating those things that you find, and let the creativity start flowing into your own designs, right?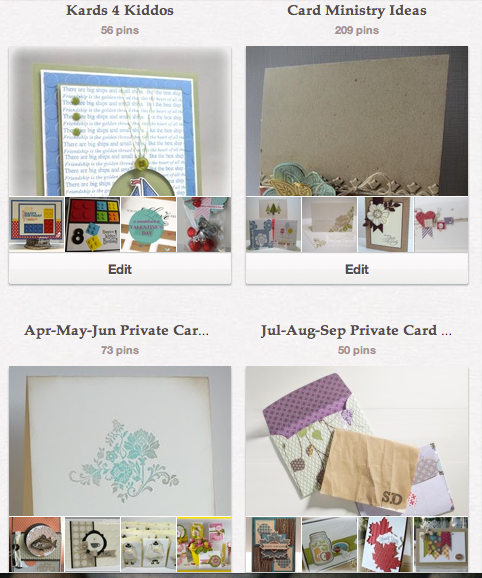 Pinterest: Pinterest is an electronic bulletin board where you can "pin" photographs of things that you find interesting, and things you want to make later. This is a huge time saver, and a money saver too. What I found the best about it was the fact that I didn't have to print anything out and save until later. I save paper and ink, and I save myself from searching through piles of paper later and still unable to find what I was looking for.
Follow me on Pinterest HERE.
Catalogs: Stampin' Up! catalogs as well as Pottery Barn, I find color combinations and combined images to inspire me. Williams Sonoma and Pottery Barn catalogs also inspire me to create table setting decor from place cards to party favors to centerpieces and candle embellishments.
If you don't already have a Stampin' Up! demonstrator, and would like to get your hands on the new Annual Catalog that runs June through the end of May, be sure you order your catalog HERE:
Nature: Just being outside in fresh air clears out the cobwebs for me. How about you?